Daughterly Care has provided private care to over 7,100 families, over the last 22 years.
Daughterly Care is the leading provider of private care that enables older Australians to remain living in the comfort, security and privacy of their own home. You know we are the specialist private care providers because we have solely serviced private clients needing home care services for the last 22 years.
We know first-hand that older people are happiest when they retain control over their life with the independence that only living at home gives you. Our goal is to provide superior private care for Elders delivered with the kindness and diligence of a loving daughter.
Our private in home care services started 22 years ago with just one private care client at Killara on Sydney's North Shore. Daughterly Care has grown by reputation and the recommendation by our clients and health professionals and we have now cared for 7,100 families on Sydney's North Shore, Northern Beaches, Eastern Suburbs, Hills District, Hunters Hill and Mosman areas. We are totally focused on restoring, enabling and caring for our clients and that's why:
We have Registered Nurses plus exceptional Hourly Caregivers and Live in Carers working together as a team with you, your doctor and family promptly delivering the right level of care that you need, when you need it;
We offer care from 2 hours, to 24 hours, from care during the day to care over-night. We are the largest provider of live in care because when it comes to the tipping point of needing care around the clock…we know from extensive experience that live in care is often the best solution and lower in cost than 24 hour care, which we also provide. Our private care clients don't die in nursing homes or hospitals – we beautifully care for them at home along with the Community Palliative Care Team and your doctor.
Our Hourly Caregivers and 24 hour private Nurses offer the best private care. They have been selectively chosen for their unique and extra caring qualities. Live in Carers and Pay by the Hour Caregivers are continually completing training and attending seminars to improve their skills and knowledge so they can provide outstanding in home private care.
Benefits of Private Live in Care
A personalised care plan is created by Daughterly Care Co-ordinators who consult with the Elder, their family and health professionals to determine the best possible approach to the Elder's care needs. The Care Plan aims to support, nurture, enable and provide a unique and tailored care assessment for the Elder. Along with two regular Live in Carers who are able to develop a relationship with the Elder, this produces a consistent and stable lifestyle for the Elder.
An Alternative to the Nursing Home
Have you been advised that your elderly loved one needs to go to a nursing home? This can be a stressful proposition, combined with the experience of elderly friends or a partner passing away and / or their own health, physical or cognitive abilities declining. Private in home care is a wonderful alternative to the nursing home or retirement village, especially with Daughterly Care's exceptional Live in Care.
The Elder is familiar with the surroundings of their home, which means they can continue to live their lifestyle – their way. They have a Live in Carer on-hand, plus maintain the medical support they already have, within their local area. Your loved one can continue to enjoy life, in the comfort of their own home, admire the garden they tender to each day or art they created, and have the company of their beloved pet.
How others have used our Live in Private Care services: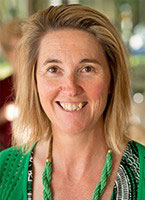 Verlie Hall
Registered Nurse,
Managing Director
Co-Founder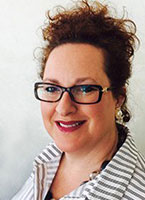 Kylie Lambert
B.Ec F.Fin
CEO &
Co-Founder